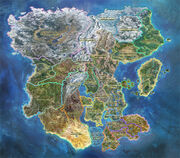 Currently Accessible - World Map: (under construction)
Edit
Murom South:
Edit
NPCs:
Muromian Librarian
Muromian Peasent
Muromian Wizard
Muromian Counselor
Muromian Hunter
Muromian Witch
....
Fragoville:Edit
editing ...
Fragotown:
Edit
Buildings: (Black)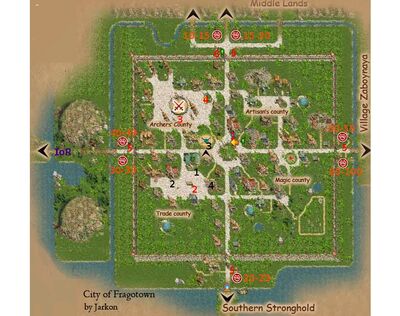 Bank
Auction House
Post Office
Trade Office

Trade in Badges for Armor Set pieces.

NPCs: (Red)
Town Counselor
Pet Merchant

Sells Pet Potions and Awakeners

Tournament Clerk

Sells tickets for PvP Events

Marble Traders

Trade in Marbles for Badges and Pet Supplies for Marbles of the corresponding level.

Hunter Sidor

Trade in Gems of Chance for Armor Set Pieces
Others:
IoR - Island of Rage (PvP)
(*)- Road Stone
Slaughtering:
Edit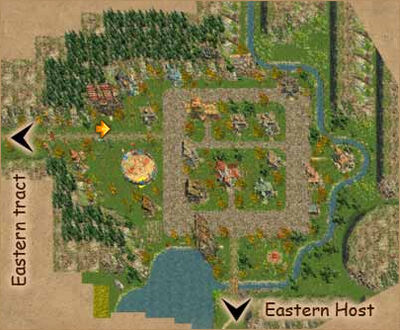 editing ...

...
'
Wilderness:
Edit
== Dungeons====
I'm still working on it ...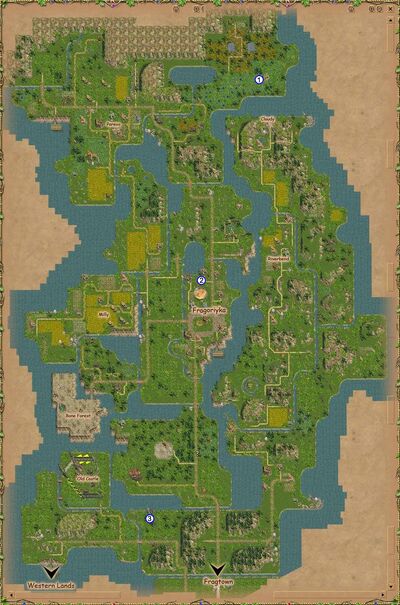 Just a few key points of interest
( That are hard to find on the in-game map )

1
Peats Mine
2
Town Pasture
3
Knights Cave
( Ancient Scroll )
4
To be continued lol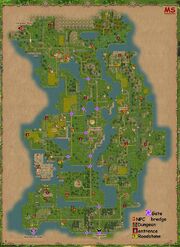 Middle Lands: NPC

1. Petrovich 11.Puzobryukh
2. Zabava Veslovna 12.Blacksmith Mordolom
3. Koloshiha 13.Vernoslov
4. Khitropus
5. Miller Mukoedov
6. Grandson
7. Tavern keeper Dobronav
8. Blacksmith
9. Roly-poly
10. Brevnolom



Western Lands:
Edit
Southern Stronghold:
Edit
If you want add some point or location send me private message. Link http://fragoriaus.wikia.com/wiki/User_talk:Jarkon_II
I will add more maps shortly xP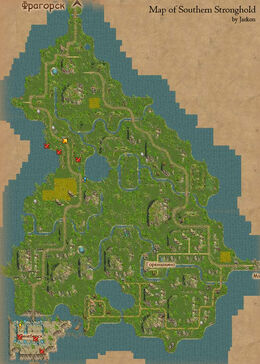 Ad blocker interference detected!
Wikia is a free-to-use site that makes money from advertising. We have a modified experience for viewers using ad blockers

Wikia is not accessible if you've made further modifications. Remove the custom ad blocker rule(s) and the page will load as expected.